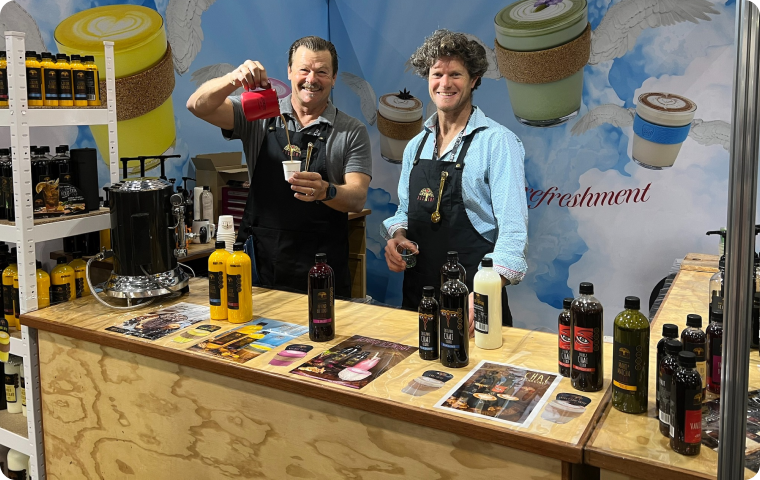 cafe supply
Life is Magic – Drink it in
Are you a café looking for products that make your customers smile and your profitability soar, and that your Baristas will be able to make consistently every time?
Then you are in the right place.
We LOVE  working with cafes and make pretty much everything you could want to sell outside Coffee and Tea, which we leave to the Experts in those areas.
Where we really shine is in making and marketing natural beverage concentrates.

Coffee Syrups

Chai Concentrates
Superfood Latte Concentrates (Turmeric, Matcha and Beetroot)
Sauces
Iced Tea Concentrates
Frappe Mix
Smoothie bases.
Everything we do is Plant based, Gluten free, Dairy free, Vegan friendly and totally delicious and safe for all to enjoy.

Alchemy grew up working with busy cafes, franchise businesses and at the top end of specialty coffee roasters.
We know what is important for cafes and we create products that deliver on every level
Flavour, Function, Easy of use, versatility, long shelf life and profitability.
Contact Us
Product innovation & service commitment
FOOD TECHNOLOGIES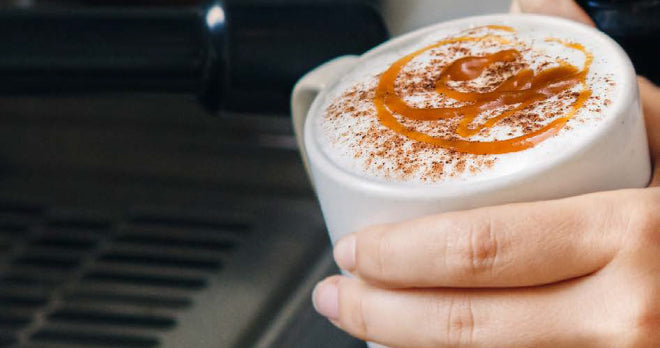 For 25 years Alchemy has led the café beverage innovation sector from the front. Our team travels the world to follow our obsession with flavour and brings back what we discover to develop products that not only taste fantastic, but are easy to use, versatile and most importantly, highly profitable.

We have two food technologists in-house who love formulating new products and bringing them to market. We follow a stage gate process in new product development (NPD) that ensures only truly great products are created by Alchemy. We provide your business with a dedicated account manager to streamline all communication with the various departments within Alchemy. This one point of contact for your team will liaise across everything from new product development through to store supply.

Alchemy has structured its manufacturing facility around the specific requirements of the Australian café sector. We are a small batch specialist, realising that companies like yours can sometimes need only a small amount of a 'flash flavour' that has performed better than planned, so we can do as little as 300 litre runs of product.

Further, our choice of filling equipment allows rapid changeovers, allowing us to do up to 8 flavours in a day. This ensures you never run out of anything.

We love to collaborate! The fact that we are active across the global café sector has us seeing and trying flavours from everywhere. Our deep understanding of Australian cafés means we can develop bespoke product offerings to suit every market.
SUSTAINABILITY
We might be biased, but we think we live in paradise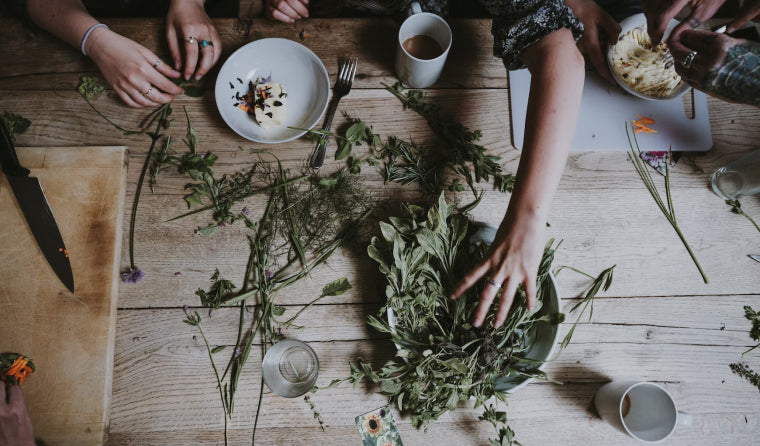 Our commitment to, and love for our planet is in our DNA. Concentrates allow us to do away with single use packaging often sold to outlets with plastics destined for landfill.

A little goes a long way with Alchemy, our beverage bases (specifically Turmeric, Matcha, Beetroot and Chai) make up to 50 drinks, and our concentrates have a long shelf life, so cafés don't need to fret about best before or use-by dates creeping up before they've used all the product.

The footprint we make is always front of mind, therefore we offset our carbon inputs through the founder's bamboo plantation and farm in northern NSW. We are committed to a recycling program for all the cardboard packaging and containers that come into our factory. We were also one of the first Australian companies to complete the EcoBiz programme in 2003.
APPLY FOR AN ACCOUNT