WHAT YOU NEED
1/2 Cup of Mango Smoothie Base
125grams of Butter
Half a tablespoon coconut flavouring
3/4 Cup Caster sugar
2 Large eggs
1 Cup desiccated coconut
1 ¼ Cup self-raising flour
Icing
1 egg white
1 Cup icing sugar
1 Cup desiccated Coconut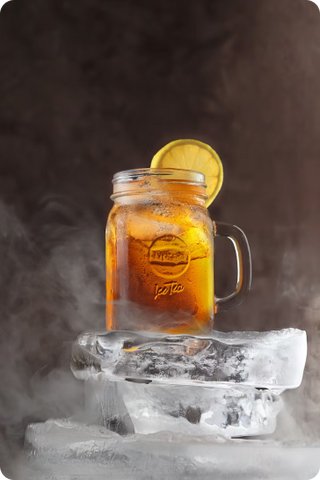 Cucumber & Mint Iced Tea 750ml

Cucumber & Mint Iced Tea 750ml

Vendor:

I tried this in a café in the UK a few years ago, and I can still taste it now.

The cooling cucumber and fresh mint flavours marry so well with the single-origin black tea. This is our founder's favourite!

It plays very well with your favourite gin, and also keeps good company with an icy Pimms .

Perfect for entertaining.

Regular price

Sale price

$18.00
HOW TO MAKE IT
Grease a 20x20cm pan or ring pan and line with baking paper. Preheat oven to 180 degrees Celsius.
Put mango smoothie base, butter, coconut flavouring, and caster sugar into bowl. Mix with electric beater until combined.
Add eggs, desiccated coconut and flour, continue beating with electric mixer.
Pour mixture into greased pan. Bake for 30minutes on 180 degrees Celsius.
Icing
Put egg white and icing sugar in bowl. Stir until mixed.
Add in desiccated coconut and mix well.
Spread over the cake.