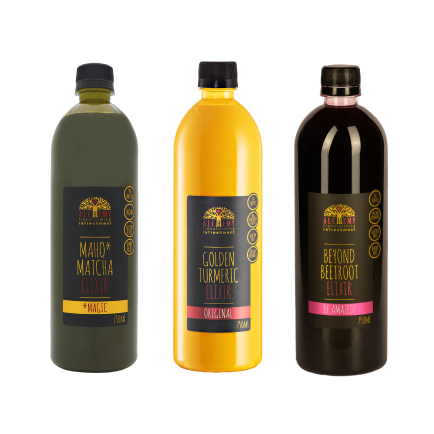 Alchemy Super Food Elixir Pack
Regular price

Sale price

$82.50
Alchemy Super Food Elixir Pack
Regular price

Sale price

$82.50
Alchemy's Superfood Elixir concentrates are a liquid base so there is NO POWDER, NO GRIT & NO SEDIMENT.
Making delicious high margin Turmeric, Matcha and Beetroot lattes in your cafe has never been easier.
Just combine 15 ml of the Elixir with 200 ml of milk or plant milk in a jug and steam together, or mix with ice.
Each bottle contains 50 serves.
The kit contains 1 x 750 ml Original Golden Turmeric Elixir, 1 x 750 ml Maho Matcha Elixir, 1 x 750 ml Beyond Beetroot Elixir plus 3 x 7.5 ml pumps for easy accurate dosing.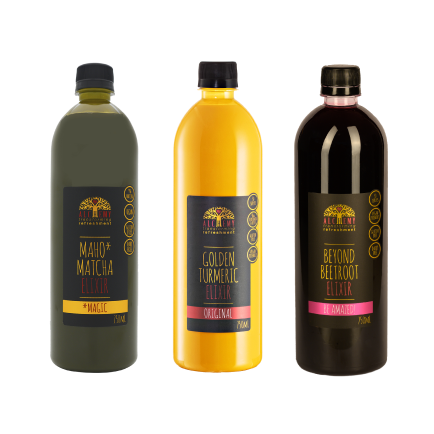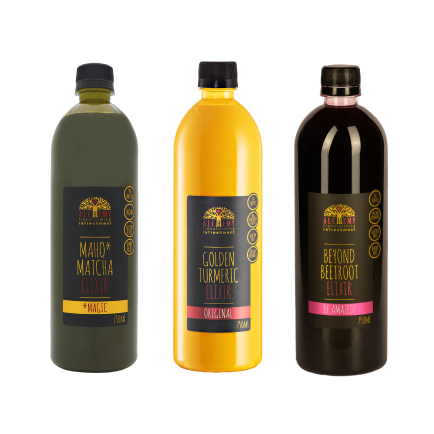 THE ALCHEMY MAGIC
Life is Magic – Drink it in
Product Reviews
Shared experiences
SUPERFOOD ELIXIRS
NOW YOU CAN HAVE ALL OF OUR SUPERFOOD ELIXIRS IN YOUR HOME